I must say that I am so honored and touched by all the kind words and projects that were said and created last week for our 100th challenge, thank you all!
Since we went over 100 participants last week, a special surprise!! I used random.org and came up with #23, which is Lynette! Please email me at dannisdreams dot gmail dot com to see how to get your $12 gift certificate to Tiddly Inks! For those of you unfamiliar with Tiddly Inks, it is Christy Croll's etsy shop where she has some fabulous digi stamps and artwork. Christy also designs stamps for the Tiddly Ink and Huggabugg line at Stamping Bella.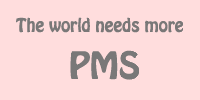 Now for some more Fluttering FUN!! This week our challenge is sponsored by Paper Makeup Stamps (PMS)! There are such fun stamps at PMS--fairies, monsters, fabulous word art and quotes!! Many are available in both rubber and digi form too!!
All the Flutter By Team were given a PMS image to play along with this week so be sure to check them all out--links on sidebar! and a big Thank You to Katie, owner of PMS, for donating not only images for the team but a WONDERFUL fluttering prize package!!
Here's what you could win~~
Here's how you could win~
Create a new card or project using the color green and/or shamrocks AND be sure to include butterflies, fairies or angels
Leave a direct link to your creation in Mister Linky, (I reserve the right to remove any links not appropriate or linked to blogs vs. entries). If you upload to SCS or PCP, please use the keyword FBW
Be sure to add your link before midnight Monday March 22, 2010

Check back next Wednesday, March 24, 2010 to see if you won!

Have a fun, fluttering time!